From salsa jars to playing cards, these food-related gifts will put a twinkle in your eye.
Christmas is right around the corner.
With shopping malls already bustling with people, traditional gift alternatives start to look pretty appetizing — especially for those foodie friends or family members of yours. It's not hard to please when the gift revolves around food.
These foodie gifts will have you singing throughout the holidays. Dust off the red and green glitter, untangle the ribbon and head down to one of these local stores to pick up a food gift for those on your list.
Best 23 Miles of Mexican Food trading cards from Visit Tucson / Tucson Foodie
Tucson Foodie and Visit Tucson collaborated this year to create baseball-style collectors cards that highlight the best Mexican food throughout Tucson. These Tucson Foodie trading cards feature the best burritos, tacos, and hidden gems in town.
Find them at the Why I Love Where I Live store in the MSA Annex and start your collection.
Keep up with Why I Love Where I Live on Facebook.
Individual Loaves from Barrio Bread
In 2016, Dessert Professionals Magazine named Barrio Bread owner/baker Don Guerra one of the top ten bakers in America.
His exceptional quality artisan bread loaves include Cranberry-Walnut, Desert Durum, Rustic Olive, or the signature Heritage loaf. Expect to find the line wrapped around the block during holiday season, so pre-order, and consider freezing the loaves — they thaw and reheat well.
For more information, visit barriobread.com.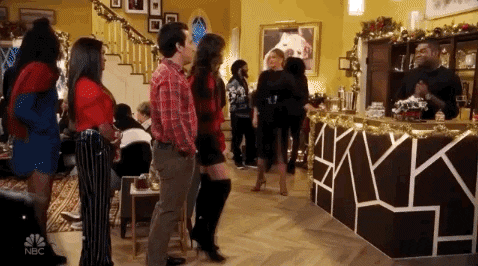 Jars of Salsa from BOCA Tacos Y Tequila
Chef Maria Mazon describes her salsas —custom-made by the jar —as unique and eclectic. Choose your favorite fruits and/or vegetables, and they'll put something together that will turn up the heat.
Prices are $5.95 (small) and $8.95 (large).
For more information, visit bocatacos.com.
Prickly Pear Jelly from Cheri's Desert Harvest
Cheri harvests the fruits of the desert and turns the Southwestern flavors into products like jellies, honey, syrups, and jelly candy. She hand harvests, processes, and prepares the desert fruits in small batches to ensure quality.
Find fruit spreads like Arizona Red Lime Marmalade, Cactus Apple Jelly, and Heavenly Habanero Jelly.
For more information, visit cherisdesertharvest.com.
Whiskey Del Bac Winter Release from Hamilton Distillers
The folks at Hamilton Distillers started with a desire to create a single malt whiskey. They took after the old Scottish method of whiskey making, and thus became the first small-batch distillery in the Southwest.
A special 2018 Del Bac Winter Release 100 Proof Whiskey is available from 10 a.m. on Saturday, December 1st. The whiskey is smokey with a rounded body and a sweet vanilla finish.
The limited run will produce less than 1,000 bottles, selling at $70 a bottle. It will likely run out on the day it launches.
The winter release is only available through the distillery — find them at 2106 N. Forbes Blvd. Ste. 103.
For more information, visit hamiltondistillers.com.
Roaster's Choice Subscription from Exo Roast Co.
https://www.instagram.com/p/BqNIPr9jVFD/
Get your loved one what they want most in the mornings — a caffeinated start to the day, obviously, and a supply thereof.
At Exo Roast Co., they offer a Regional Subscription for $15.50 a month. Choose if you want the coffee delivered every 2 or 4 weeks while exploring coffee varieties by region.
Sources come from Central America, South America, Mexico, Africa, and Indonesia.
For more information, visit exocoffee.com.
Medium Salsa from Chilttepica Salsa
The chiltepin pepper packs some heat but is balanced out by fresh ingredients like tomato and cilantro. Adding this pepper to a tomato salsa base, the Chilttepica Salsa is born.
Find it at several locations around town, including Time Market, Johnny Gibson's Downtown Market, and local Costcos.
For more information, visit chilttepica.com.
Pure Date Honey or Date Vinegar from Iskashitaa
Iskashitaa is a refugee network aiming to prevent food waste while integrating refugees into the community. Through food preservation classes, refugees learn how to turn the fruits they have picked into pear butter, granola, marmalades, date vinegar, and date honey.
Find these specialty products at various farmers markets around town.
For more information, visit iskashitaa.org.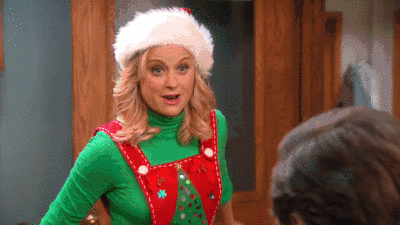 Jalapeno Garlic Marinated Chevre from Fiore di Capra
Fiore di Capra is a family-owned goat dairy and creamery 40 miles Southeast of Tucson. Their aim for the fresh and ripened goat cheese is to create a "taste of the earth."
Find their artisanal products — such as the award-winning jalapeno garlic marinated chevere — at the Rillito Farmer's Market.
For more information, visit goatmilkandcheese.com.
Holiday Ice Cream Pints & Cake from Hub Ice Cream Factory
https://www.instagram.com/p/BqJGzN6jlzQ/
For your next holiday get together take advantage of The Hub's seasonal offering of cake and a pint of ice cream.
Cake flavors include The Best Red Velvet Cake You Ever Had, GG's Holiday Coconut Cake, and Peter Peter Pumpkin Eater.
Holiday ice cream flavors include Pink Peppermint, German Chocolate, and Banana Pudding Pie.
For more information, visit hubicecream.com.
Gift Cards from Kingfisher
Kingfisher has a special gift certificate offer this month until Monday, December 24th. If you purchase one to the value of $100, you'll get a $20 bonus and if you buy $50 worth, you'll get $10 bonus.
They're available at 2564 E. Grant Rd. and will be mailed within 24-hours of purchase.
For more information, call (520) 323-7739 or visit kingfishertucson.com.
Gift cards from DOWNTOWN Kitchen + Cocktails
DTKC is also offering gift cards for the season, through New Year's Eve. A $20 bonus is being added to a $100 gift card. Gift cards can be purchased online or at the restaurant.
For more information or to purchase a card, visit downtownkitchen.instagift.com.
Green Corn Tamales from Lerua's Fine Mexican Foods
Green corn is the specialty at Lerua's, who's been making Mexican homestyle cooking since 1922. They're considered some of the best tamales in town, mostly due to the fact that they use their stone mill to grind the corn which is imported from northern Mexico.
They specialize in frozen catering and take out but you can enjoy the tamales in house.
For more info, visit leruasfinemexicanfoods.com.
One of Everything from Incredible Snacks
From okra chips and pepitas to roasted garlic pistachios and Jordan almonds, Incredible Snacks has something sweet, crunchy, zesty and salty to meet your snacking needs.
Their colorful products are sold at the Wednesday Green Valley Farmer's Market, the Friday market at Jesse Owens Park, Saturdays at the Oro Valley Market, and on Sundays at St. Phillips Plaza.
Keep up with Incredible Snacks on Facebook.
Maya Chai from Maya Tea
Maya Tea is a great place to buy loose leaf tea, tea bags, and what they're perhaps best known for — their chai tea concentrate.
Maya chai is a 1:11 concentrate — so mix one ounce with your favorite milk for a robust, spicy flavored 12 oz. chai drink.
Gift the original flavor for a smooth balance of sweet and spice or the intensified Devi for a spicier, less sweet flavor.
For more information, visit mayatea.com.
Assorted Sauces from Poblano Hot Sauce, Inc.
The poblano hot sauce label has become something of a Tucson icon – it's made in Red Jalapeño, Green Jalapeño, Mexican Hot Sauce, and Salsa Ranchero.
The Segura family has been making this hot sauce since 1924. They decided to bottle and sell it after the buzz over the sauce continued to grow as they opened one of the first Hispanic restaurants in Tucson.
Find Poblano Hot Sauce at Food City, Fry's, Safeway, and online from Acacia Artisans.
For more information, visit acaciaart.com.
Gift Card Bonus from Fox Restaurant Concepts
Give the gift of quality time over tasty food and beverages at any Fox Restaurant Concept location.
For each $100 gift card purchased between now and Dec. 31st, guests receive a $20 bonus gift card.
Gift cards can be purchased online or at any Fox Restaurant Concept location — Wildflower, North Italia, Blanco, and Culinary Dropout.
For more information and to purchase the cards, visit foxrcgiftcards.com.
A Sonoita Wine Tasting Tour from Southern Arizona Wine Tasting Tour
What's not to love about a scenic wine tour through Sonoita, Arizona?
The tour stops at Callaghan Vineyards, Rancha Rossa Vineyards, The Cafe in Sonoita for lunch, and ends the day with wine tastings at Dos Cabezas Wineworks and Charron Vineyards.
The ticket price includes travel to Sonoita, tastings at each winery, guided tours, lunch, and appetizers.
For more information, visit southernarizonaguide.com.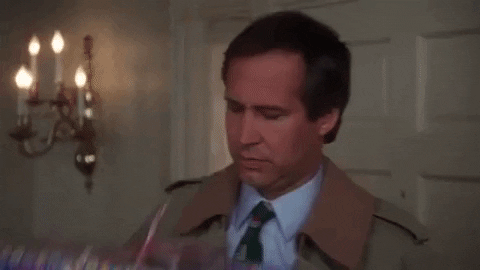 Private label Sogno Toscano Extra Virgin Olive Oil and Balsamic Vinegar from Tavolino Ristorante Italiano
Tavolino sells their private label authentic Italian balsamic vinegar at their restaurant.
The Aceto Balsamic di Modena is $10 for a 250ml bottle. They also sell Extra Virgin Olive Oil, which is produced in Bolgheri, Italy. The Olive Oil has floral and spicy notes with a hint of artichoke and sells at $19 for a 500ml bottle.
Furthermore, you can purchase a $100 Tavolino gift card and receive a bonus $20 gift card.
For more information, visit Tavolino on Facebook.
Chocolate Father Christmas Figure from Time Market
The Father Christmas figure is made by Pump Street, a delicious chocolate-maker based in Suffolk, England.
To create this piece, they purchase cocoa directly from Hacienda Limon, Ecuador, which they process into beautiful chocolate.
The 60% dark milk chocolate is creamy and rich with notes of caramel and treacle.
For more information, visit timemarket.xyz.
The 10 Bar Variety Pack from RBar Energy
R Bars are great snacks for trail-blazing friends to stash in their bags. Surprise them with enticing flavors like Prickly Pear Pecan, Lemon Poppyseed, Peanut Butter & Jelly, and Cranberry Cashew. The starter variety pack — all vegan and gluten-free — includes all 10 of their flavors.
For more information, visit rbarenergy.com.
A Leather Mason Jar from Presta Coffee Roasters
Presta Coffee's mission is to deliver fantastic coffee experiences. This reigns true from coffee to merchandise.
A leather mason jar is a trendy gift for a coffee-fanatic. Another option is to add whole bean coffee (countries include Costa Rica or Brazil).
Cooking Classes at The Tasteful Kitchen
Classes — with tips and techniques taught by Chef Sigret — are fun and informative.
The cooking classes are instructed with the goal to entertain guests. They include vegetarian, vegan, and gluten-free menu options. The cooking demonstration includes a multi-course lunch and recipe booklet for $45 a person.
For more information, visit thetastefulkitchen.com.
Tea Sampler Gift Box from Seven Cups Tea House
Seven Cups sources traditional Chinese teas directly from the growers.
Their sampler gift box is a great way to share the complexity of Chinese tea and tea culture.
Every season, Seven Cups Tea House — based in Tucson — updates the selection of loose-leaf tea included in each sampler. This season, you'll find a mix of green tea, black tea, white tea, and scented tea.
For more information, visit sevencups.com.
Downtown Food Tour Tickets from Tucson Food Tours
Eat, drink, and explore downtown Tucson's culinary scene with a food tour. The walking tour stops at six local restaurants and is an exciting way to try new dishes while learning about the culture and history of downtown.
The tour is $55 and includes all food and drink samplings throughout the day.
For more information, visit foodtourstucson.com.
Holiday Gift Cards from Pita Jungle
If you've been wanting to try the Cilantro Jalapeno Hummus at Pita Jungle, here's your chance.
This year, at any Pita Jungle, spend $25 in gift cards and get $5 back in Pita 'Dough' — a voucher to use on future purchases.
If you're looking to cater for a party, they are giving $50, or $100 back in Pita 'Dough' when you buy $250 or $500 worth of catering. The deal is good through December.
For more information, visit pitajungle.com.