Bites ranged from Panamanian-inspired dishes to summer bites in the garden.
Need a fresh bite to try?
The following bites/plates/drinks might (or might not) have made it onto our social media. However, they were memorable and worth recommending.
With that in mind, here are our picks for the best things we tasted this month. For more information on each restaurant, click on the restaurant name.
Adam Lehrman, Founder
Panamanian dinner from Around the Globe menu at DOWNTOWN Kitchen + Cocktails — "Highlights include the Trotter Salpicon Tostada and Pollo con Arroz. The menu is only available for six weeks, so you'll definitely want to get over there sooner rather than later."
Rolled Cauliflower Tacos at Rollies Mexican Patio — "I've probably mentioned these things before, but they're just great."
Jennifer Teufel Schoenberger, Catalyst
Baba ghanoush at Urban Pita — "I am a sucker for all things eggplant and this month, I am all about the baba ghanoush at Urban Pita. I am sitting here craving it right now and I JUST HAD SOME. Seriously, skip the pita bread and grab a spoon to devour this gorgeous smoky, creamy dish. I personally gobble up the garlicky stuff using cucumber if I want some added crunch. I skip the bread because Freddy's baba ghanoush is so delicious I don't want anything to come between me and that big flavor."
Tasty finds at Tohono O'odham Swap Meet — "We had ourselves a little TF field trip one Saturday morning to eat all things Tohono O'odham at their swap meet. Boy, did we munch! Three things (out of the many, many delicious things) stood out for me: the birria and roasted poblanos con crema at El Taco Rustico and the refreshing melon, cucumber, parsley, lime agua fresca at the stand two doors west from El Taco Rustico. That agua fresca was delicious but very sweet, so we shared it and I added some water. But man, that was deeeeee-lish!"
P.L.T. Sandwich at Mama Louisa's — "Thank you Michael Elefante at Mama Louisa's for that delicious P.L.T. Sandwich (no, not a typo). The pancetta is covered with greens and tomato and tossed with a house vinaigrette on a Viro's soft roll — a perfectly bright bite. Terrific sandwich."
Arroz con Leche at Penca — "Welcome to Penca, David Solazano! And thank you for that insane rice pudding. The creaminess of rice pudding as it was meant to be — a bit sweet and fragrant with cinnamon. The pudding was topped with house-made cinnamon ice cream and a crunchy soy cracker — cravable."
"Bye Felicia" mocktail by Eric Harding — "Eric Harding from Elvira's made me the mocktail of my dreams. The earthiness of beet and savory Seedlip non-alcoholic, distilled Garden tonic was pure, ice-cold bliss with a tang of citrus. The 'Bye Felicia' is finished with fresh herbs from Felicia's Farm and brings about tastes and smells of a garden in summer. Also, a dollar from each sale goes to support Felicia's Farm."
Kate Severino, Editor 
"Farm to Fork" Summer Feast Series dinner at Cafe Botanica — Let's be honest, sometimes a whole meal can impress the socks (sandals?!) off you. This was the case at the "Farm to Fork" Summer Feast Series dinner at Cafe Botanica last week. Not only was the garden enchanting and the introductory prickly pear mocktail a vibrant, photogenic (delicious) pink, the meal itself was first class. The wheatberry salad with tender salad greens and caramelized onions was a balanced bite — the sweetness of the onion complemented the zesty citrus vinaigrette. And the texture? Incredible. I had to restrain myself from a second (third) helping of their cornbread in the husk and savored every bite of the roasted veg that followed. The mains featured a beautifully prepared pistachio-crusted tilapia with a deep smoky flavor — delicate fish, crunchy topping — and buttery chicken and potato empanadas. With produce (and the tilapia) supplied by local farm Merchant's Garden and citrus from the Botanical Gardens itself, every bite was fresh.
"Obie & Mike" Wine Dinner featuring Flying Leap Vineyards — This was a chef collaboration that worked. Chef Mike Elefante of Mama Louisa's teamed up with chef Obie from Mountain Oyster Club and dished up four delightful courses at the Italian restaurant. The creamy, rich bone marrow buttermilk spaghetti deserves two thumbs up and the octopus and pickled-pork sausage dish with farro and preserved lemon aioli was full of flavor. Thank you, Mark (Flying Leap), for creating such a lively experience throughout the courses.
Other notable mentions: Red Spicy Chili Tonkotsu Ramen at Raijin Ramen, White Sangria at Maynards Market, Roast Chicken Sandwich (daily special) at Time Market, Seafood Pasta at Signature Grill in JW Marriott Tucson Starr Pass Resort & Spa, al pastor tacos at Polo's Taqueria in the Tohono O'odham Swap Meet, and Peachy Boi drink at Presta Coffee Roasters.
Melissa Stihl, Content Creator
Sriracha Ketchup at HUB Restaurant & Creamery — "This glorious condiment is served with the Glory Curds, which in my opinion are simply a vehicle for consuming the most Sriracha Ketchup in one giant bite as possible. Sure, most people would be drawn to the giant fried, salty cheese curds (which are delicious), but for me, it's all about the dipping sauce. Pro tip: order a burger with the Sriracha Ketchup. You're welcome."
Southside Sandia at The Parish — "It's summer, which means watermelon in everything! Okay, maybe not everything… but in most things. My fave drink, the Southside Sandia, is back for the summer at The Parish. It's made with fresh watermelon, has a slight kick from crystal hot sauce, and sweetness from their house-infused raspberry gin. Head to The Parish and get one before they're gone for the season."
Duck BLT Sliders at The Libertine – "I recently popped by The Libertine to check out their new menu and grab a few drinks with friends. We ordered some pate and toasted sammies, but it was the Duck Bacon BLT Sliders that really stood out to me. Toasted Hawaiian rolls, duck bacon (thicker cut duck breast with a bit of chew), onion, pickle, roasted tomato, and lettuce with a substantial swipe of mayo. These are the BLT bites that will keep you coming back to The Libertine."
JACKIE TRAN, LEAD WRITER & PHOTOGRAPHER
Tacos de Tripa at Polo's Taqueria — "The vertical spit (trompo) roasted al pastor is the star at Polo's, but I fell in love with the tripas. The small intestines hit the perfect balance of crunchy with a slight chew and no grittiness."
Meat Skillet at El Taco Rustico — "We special requested a little bit of everything off the menu and it was all glorious. Both the mesquite-grilled meats and the braised meats were fantastic. The variety ranged from buche to costillas; uncommon but addictive."
Pan-Seared Cabrilla at DOWNTOWN Kitchen + Cocktails — "I never would have mixed char siu fried rice with a Panamanian coconut milk sauce seasoned with carrot, passion fruit, and ají amarillo, but it works beautifully. The tropical acidity elevated this childhood staple of mine."
Arroz con Leche at Penca — "Rice pudding is a humble, simple dessert, but it's flexible with modern interpretation. Penca's new chef, David Solorzano, keeps the sweetness light with textural contrasts via crumbly caramelized white chocolate, a delicately crisp soy cracker, and cold cinnamon ice cream."
Six Sky whiskey at Town Under Black Distillery — "This special local whiskey uses a special blue corn along with cacao husks from Monsoon Chocolate. I don't even need to drink it, I could swirl and sniff the glass all day and appreciate the sweet earthy aroma."
What was the best thing you tasted in Tucson this month? Let us know in the comments.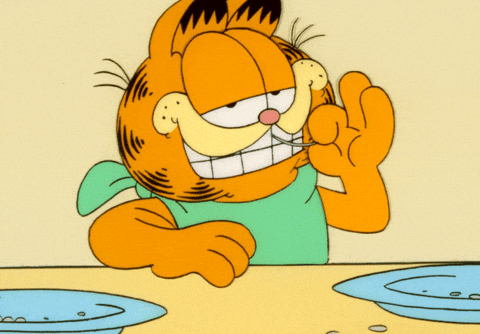 Want more? Read up on other best bites in 2019 (organized by month):