Find out where to have fun (around food).
Although global chains have already debuted pumpkin-spiced drinks for fall, it's still 100 degrees in Tucson. While the temps are sweltering, that that can't stop us from getting together around food and drink and having fun.
September is a month of seasonal menus, several festivals, and the much-anticipated Sonoran Restaurant Week. There's no time for palate boredom; let's hop to it, drink in hand, and get celebrating.
CLICK THE EVENT BANNER FOR MORE DETAILS
Under the title of each event listed below, we've created a banner. If you click on it, the event times and location will appear as well as the option to add it to your Google calendar.
Tuesday, August 20 – Monday, September 30
DOWNTOWN KITCHEN + COCKTAILS HIGHLIGHTS BURGOS, SPAIN IN AROUND THE GLOBE TOUR (MENU)
DOWNTOWN Kitchen + Cocktails continues its "Around the Globe: Sisters Cities of Gastronomy" tour with a special Burgos, Spain menu from Tuesday, August 20 to Monday, September 30.
Burgos was named a UNESCO City of Gastronomy in 2015. In 2013, Spain named it the Spanish Gastronomy Capital. The city features exceptional charcuterie, roasted meats, fish dishes, and its own superstar cheese, Queso de Burgos …read more.
Thursday, August 22 – Thursday, September 12
A UNIQUE WAY TO CELEBRATE WORLD PLANT MILK DAY AT LOCAL COFFEE SPOTS
The London-based company Minor Figures is hosting a Plant Based Milk Campaign from Thursday, August 22 – Thursday, September 12.
To put the campaign into perspective, only 18 cities were chosen to participate in this year's event, and out of those, only four U.S. cities are included.
That puts Tucson on the map with New York City, Los Angeles, and Oklahoma City.
Join the race to show your love for dairy alternatives at local coffee spots …read more.
Saturday, August 27 – Saturday, November 23
"Come to the Table, an Exhibit of Food Poetry" exhibit at the UA Poetry Center
The University of Arizona Poetry Center is hosting the "Come to the Table, an Exhibit of Food Poetry" from Saturday, August 31 – Saturday, November 23.
The exhibit is organized by the four fundamental stages of the culinary experience — growing, sourcing, cooking, and eating — and dives into the  several unique ways "poetry uses food and food uses poetry."
"I've always thought of recipes as poems: the musicality and lyricism of them, their pace. For a lot of writers, food, cooking, shared meals, and nourishment are common sources of material," says Leela Denver, the Poetry Center's Senior Library Assistant …read more.
Friday, September 6 – Sunday, September 15
Sonoran Restaurant Week
This year, Visit Tucson and Storyteller PR are partnering to launch Sonoran Restaurant Week. Taking place from Sept 6 – 15, the promotion is designed to mutually benefit both restaurants and guests.
For guests, restaurants provide a $25 or $35 three course menu. Menu options typically include multiple options for each course, so it's more like an extended prix-fixe. If you didn't already know, $25 – $35 for three courses is an exceptional deal.
To find out more, read our article 7 reasons we can't wait to check out Sonoran Restaurant Week.
Saturday, September 7 – Saturday, November 23
Casino Del Sol seeks out next 2019 Sol Bowl Tailgate Champion
Casino Del Sol is hosting the Sol Bowl Tailgate Championship at the University of Arizona Campus Mall beginning at 4:45 p.m. on Saturday, September 7.
The competition starts three hours before the 7:45 kickoff time of the game against Norther Arizona University, and each dish will be personally judged by PY Steakhouse's executive chef Ryan Clark.
Do you think you've got the tastiest treasure chest of edible goodness before the game? You've got to be sure to register beforehand. …read more.
Saturday, September 14
Step out at the HungerWalk 2019 with the Community Food Bank of Southern Arizona
The Community Food Bank of Southern Arizona is hosting its annual HungerWalk at the Kino Sports Complex and La Posada in Green Valley at 8 a.m. on Saturday, September 14.
The month of September is Hunger Action Month and what better time to throw a HungerWalk and give back to members of the community that need it the most, right?…read more.
The Tucson Foodie team will be supporting and raising money for the cause… help us help them.
ESCAPE TO THE TROPICAL ISLAND LUAU WITH THE PAN ASIAN COMMUNITY ALLIANCE
It's about time a Luau gets down in the Old Pueblo.
The Pan Asian Community Alliance is throwing a Tropical Island Escape Luau at the St. Frances Cabrini Church Hall at 5 p.m. on Saturday, September 14.
You're urged to get decked out in your favorite Hawaiian or tropical attire and eat up the delicious feast provided by Island Plate Lunch ...read more.
Pig out at Bacon, Blues & Brews at Brother John's Beer, Bourbon & BBQ
Is your lack of bacon and beer consumption giving you the blues?
Tucson Originals Restaurants is teaming up with radio station 96.1 KLPX to host its annual Bacon, Blues & Brews event from 6 – 8 p.m. on Saturday, September 14.
It's that time of the year again to pig out with a few of the Tucson Originals Restaurants as they prepare tasty, original, and unique dishes inspired by bacon …read more.
HOTEL CONGRESS HOSTS EIGHTH ANNUAL BEER BATTLE "BORN & BREWED"
Hotel Congress is hosting the eighth annual Born & Brewed local beer battle from 7 – 10 p.m. on Saturday, September 14.
Every year, some of the city's best breweries throw down in a friendly battle, while hoping to earn the title of Tucson's Judge's Choice and People's Choice  — which means you've got a handful of beers to taste this year.
Each ticket includes beer tastings and a commemorative glass, but different food menus — which will be served by Cup Café. Other perks are included in the VIP Admission …read more.
Sunday, September 15
DINE ITALIAN-STYLE AT THE FOUR-COURSE WINE DINNER AT MAYNARDS MARKET & KITCHEN
Maynards Market & Kitchen is hosting an Italian Wine Dinner with a very special guest from 6 – 8 p.m. on Sunday, September 15.
It's the kind of dinner that'll make you feel like you've got a gondola parked outside waiting to take you home …read more.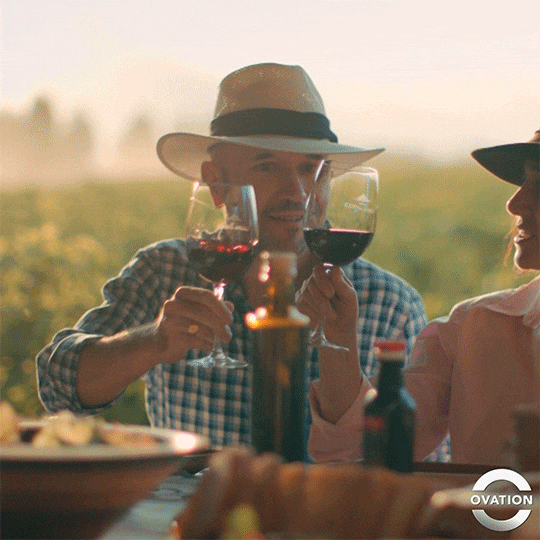 The first of many: Taco Pop-Up by Él Mexicano at The Tasteful Kitchen (MENU)
Chef Ruben Soto of Él Mexicano is hosting a Taco Pop-Up Shop at The Tasteful Kitchen from 5 – 11 p.m. on Sunday, September 15.
The evening is destined to be packed with flavor, but there's also going to be a live DJ playing tunes to help everyone coast through the meal smoothly …read more.
Master Sommelier joins this month's "Dinner with Chefs" at PY Steakhouse (MENU)
Casino Del Sol's PY Steakhouse continues the monthly "Dinner with Chefs" series from 6 – 9 p.m. on Sunday, September 15.
This month, executive chef Ryan Clark is teaming up with Master Sommelier, Laura Williamson, and each of the three courses served will be paired with some of her favorite glasses of wine.
There are only 165 people who have earned the title of "Master Sommelier" as part of the Americas chapter since the organization's beginning — of those, 139 are men and only 26 are women. Laura Williams is considered one of the top Master Sommeliers in the World …read more.
Monday, September 16
Calling all bartenders to compete in The Dusty Monk's annual "Circle K Challenge"
Downtown Tucson's The Dusty Monk is hosting the 2019 "Circle K Challenge" from 5 – 9 p.m. on Monday, September 16.
The competition is exclusive for United States Bartenders' Guild members only, but everyone's invited to watch the showdown after each of the competitors have gathered their "poison" from Circle K. …read more.
Wine & dine Italian-style at Saguaro Corners with Flying Leap Vineyards (MENU)
Saguaro Corners has stocked up on wine from Flying Leap Vineyards for a four-course dinner from 7 – 9 p.m. on Monday, September 16.
The dinner, which has inherited the name Saltare in Italia (Leap Into Italy), will feature a glass of wine with each course.
With the creative combination of generous portions, some of your favorite Americana dishes, and the sweet tastes of Flying Leap Vineyards, this ought to be a dinner you'll want to attend …read more.
Wednesday, September 18 – Sunday, September 22
18th Annual Roasted Chile Festival with Heirloom Farmers Markets
Heirloom Farmers Markets is heating up multiple spots around town with their 18th Annual Roasted Chile Festival taking place Wednesday, September 18 through Sunday, September 22.
Each and every year, the Roasted Chile Festival focuses on locally grown chiles, proving that Arizona can compete with the big guys in New Mexico.
It's practically the biggest chile festival in Tucson and the smell of fresh roasted chile, family-friendly activities, and live music stretch over four days …read more.
Friday, September 20
"STORM AREA 1055" IN CELEBRATION OF BEER & ALIENS AT TEN55 BREWING COMPANY
As of late, there's been a lot of talk about Area 51, UFOs, and what may reside beyond the fences of the highly classified military base.
However, there's a downtown area you're more than welcome to access.
Ten55 Brewing Company wants you to grab a drink and lovingly "Storm Area 1055" from 4 – 7 p.m. on Friday, September 20 …read more.
El Rio Vecinos Block Party returns with plentiful eats, bright lights & entertainment
This year they're ditching the bowtie and bringing in the bright lights and glamour of Las Vegas.
The El Rio Community Health Center is throwing their Vecinos Block Party in downtown Tucson from 7 – 11 p.m. on Saturday, September 21.
If it's samples from over 30 local restaurants and breweries you're craving — this is the place to be.
That's not all that's going on during the event, though. Several vendors, dueling pianos, a photo booth, beer garden, casino games, and live music fill the Jácome Plaza …read more.
Saturday, September 28
Dip & dine at sunset at the AC Hotel's Rooftop Lounge Party
The Arizona Trail Association is throwing a "Dinner and a Dip" Rooftop Lounge Party at the AC Hotel Tucson Downtown from 5 – 8 p.m. on Saturday, September 28.
Just as the sun makes its descent behind the mountains, the party starts with a buffet-style dinner catered by Charro Steak and Charro Del Rey. There are going to be options, too, with Carne Asada for the meat lovers and Hola Hemp Tamales for those looking for a lighter, meat-free meal …read more.
Know of any other food-related events? Let us know in the comments.