The 44,000-square-foot space previously housed Sears.
Japan-based amusement store chain Round One Entertainment, also known as Round 1, announced plans to open its first Arizona location in Tucson's Park Place Mall at 10 a.m. on Saturday, October 19.
The 44,000-square-foot space at 5950 E. Broadway Blvd. previously housed department store chain Sears, which closed that location early 2018.
Your inner nerd can get excited over the hundreds of arcade games, bowling lanes, billiards, darts, ping pong, and karaoke rooms.
While the Japan-based business features exclusive Japanese arcade games, the food doesn't have Japanese flair. The menu resembles American pub fare with burgers, wings, pizzas, chicken tenders, nachos, mozzarella sticks, and churros.
However, the bar includes shoju and sake cocktails alongside beer and wine. Selections vary by location.
Round 1's website has changed significantly over the past year and precise information is tricky to find. For example, the arcade game section features a section on Rilakkuma skincare products. But we'll let you know what we think once we visit. Stay tuned for additional updates.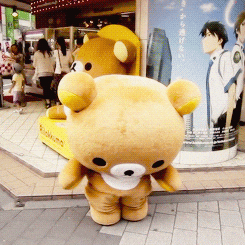 For more information, visit round1usa.com.