For a special occasion or fancy pants date with your significant other, check out these restaurants.
Planning on a wedding proposal with the good ol' engagement ring in a frosty mug of Bud Light? No?
Champagne and wine might be more romantic. You probably want candlelight and a nice ambiance, too.
While Tucson no longer has heaps of jacket-required classy restaurants, it's bursting with romantic restaurants where you wouldn't be out of place if you dressed to the nines.
For a special occasion or fancy pants date with your significant other, check out these restaurants.
47 Scott • Scott & Co.
47 N. Scott Ave.
Downtown's original neighborhood bistro, 47 Scott features an intimate dining room with fresh flowers at every table.
The small-but-sophisticated menu includes options such as the Phyllo-Wrapped Chicken and house-cut steaks. Head next door to the speakeasy Scott & Co., one of Tucson's pioneers of modern craft cocktails.
For more information, visit 47scott.com.
Agustin Kitchen
100 S. Avenida del Convento, Ste. 150
The white walls and accents of marble and rustic woods create a refined charm that is only heightened by the location in the Old World-inspired Mercado San Agustin.
Start the evening with some oysters and transition to any of the brasserie fare proudly showcasing ingredients from a hefty list of local purveyors.
Read our January 2019 article 10 Edible Reasons to Visit the Mercado District.
For more information, visit agustinkitchen.com.
Arizona Inn
2200 E. Elm St.
One of the fancier dining rooms in Tucson, Arizona Inn features cuisine with southwestern and Mediterranean inspiration.
For more information, visit arizonainn.com.
Bottega Michaelangelo
420 W. Magee Rd.
Bottega Michelangelo brings in a hip, contemporary breath of fresh air to date night.
The menu options are solid — you can't go wrong (but if you need some help, get the Burrata Salad and Porchetta). Happy hour offerings include Calamari Calabrese and Lamb Chop Lollipops with prickly pear reduction, lemon, and mint pesto.
Read our May 2019 article 10 fun facts to celebrate Bottega Michelangelo's 30th anniversary.
For more information, call (520) 297-5775 or visit bottegamichelangelo.com.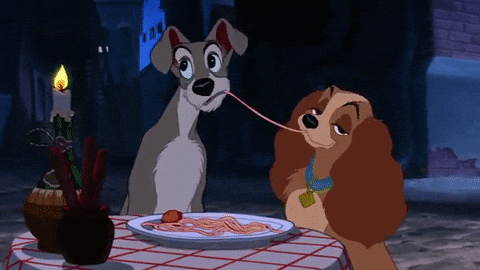 Cafe a la C'Art
150 N. Main Ave.
Whatever your preference, brunch, lunch or dinner at Cafe a la C'Art are elegant date options. Enjoy one of the many seasonal dishes along with dessert from their stand-out pastry case.
For more information, visit cafealacarttucson.com.
Cafe Poca Cosa
110 E. Pennington St.
The sleek interior provides the backdrop for owner and chef Suzana Davila's signature cuisine and legendary mole.
The Plato Poca Cosa offers a trio of entrées on one plate, making it ideal for adventurous eaters. If each person orders a Plato Poca Cosa, no two entrées will be repeated.
Read our May 2019 article Internationally acclaimed Tucson restaurant Cafe Poca Cosa remains fresh & local after 33 years.
For more information, visit cafepocacosatucson.com.
Charro del Rey
178 E. Broadway Blvd.
Newly opened Charro del Rey (sister restaurant to Charro Steak) is a seafood-lovers heaven.
Opt for the Asparagustos and Branzino Veracruz — or step it up with the Tower del Rey — and a glass of Frenchero '75.
Read our January 2019 article 7 Dishes to Order at Charro del Rey (PHOTOS).
For more information, visit charrodelrey.com.
Charro Steak
188 E. Broadway Blvd.
The wooden tables and rusted metal provide a distinctively Tucson vibe to match Charro Steak's distinctively Tucson take on steakhouse cuisine. The kitchen cooks the hand-cut steaks as requested with remarkable consistency. Though the ranch-to-table beef is the star, the shareable side dishes are addictive and the desserts are creative.
For more information, visit charrosteak.com.
Churrasco de Brasil
150 W. Wetmore Rd.
https://www.instagram.com/p/B3fBmF2g7Na/
Churrasco de Brasil certainly has more class than a typical all-you-can-eat buffet with its attentive table service. You don't even have to leave your seat for more Picanha or Filet Mignon; just flip your nifty card and service will be right over to slice the beef tableside. Don't forget to order the Brazilian cocktail, caipirinha.
Read our October 2019 article Brazilian steakhouse Churrasco de Brasil opens tonight at the Tucson Mall.
For more information, visit churrascodebrasil.com.
Commoner & Co.
6960 E. Sunrise Dr.
Even though Commoner's menu is filled with comfort food, it's presented with grace and style to match the newly-renovated upscale environment and mountain view. The hearty and satisfying Ragu is made with house-made tagliatelle, while the Charred Fruit with Beets features a fresh bite of citrus, topped with candied walnuts, greens, and herb mousse.
Read our October 2019 article Commoner & Co. to open Thursday with revamped interior & menu (PHOTOS).
For more information, visit commonertucson.com.
Contigo Latin Kitchen
3770 E. Sunrise Dr.
For traditional recipes from South America and Spain, go to Contigo just south of the Westin La Paloma.
The Parrillada is a mixed grill for two including rib-eye steak, chorizo, morcilla, lamb chop, roast marrow, salsa verde, chimichurri, and seasonal vegetables. Paella for four is available when ordered a day in advance, made with your choice of shellfish, chicken, rabbit, or chorizo.
Read our January 2020 article Contigo Latin Kitchen charms locals with pan-Latin fare & stunning views.
For more information, visit eatatcontigo.com.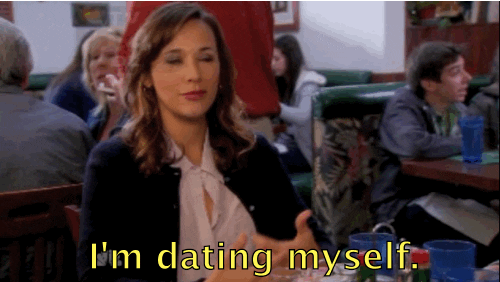 CORE Kitchen & Wine Bar
15000 N. Secret Springs Dr.
Even Freddie Mercury sang about "dining at the Ritz" due to their golden standard of quality. Make the drive to the Ritz-Carlton, Dove Mountain to dine at CORE and experience some of the best luxury available around Tucson. The adjoining citrus grove provides outstandingly fresh oranges, grapefruits, and tangelos.
For more information, visit ritzcarlton.com.
The Coronet
198 W. Cushing St.
The Coronet features delightful bistro fare and sophisticated cocktails to meld perfectly with the live music on the patio.
Read our August 2019 article PHOTO FEATURE: The Coronet to open on Cushing Street, August 30.
For more information, visit coronettucson.com.
DOWNTOWN Kitchen + Cocktails
135 S. Sixth Ave.
James Beard award-winning chef Janos Wilder serves up refined dishes from around the globe at DOWNTOWN.
Admire the local art adorning the walls as you dine on seasonally changing dishes and finish with the signature Dark Chocolate Jalapeño Ice Cream Sundae.
Read our 2019 article Crisp Frog Legs, Dr. Pepper Pork Belly & More: Downtown Kitchen's New Fall Menu.
For more information, visit downtownkitchen.com.
Feast
3719 E. Speedway Blvd.
One of the most creative restaurants in Tucson, Feast changes its menu every single month. Jazzy tunes and a well-curated wine list round out the experience.
Read our June 2019 article Wine Enthusiast's 100 best wine restaurants in America features Tucson's "Feast".
For more information, visit eatatfeast.com.
The Grill at Hacienda Del Sol
5501 N. Hacienda Del Sol Rd.
A long-time seeker of local purveyors for their top-notch kitchen, the Grill also features over 700 labels and 6000 bottles of wine, earning them "The Award of Ultimate Distinction" by Wine Enthusiasts Magazine and "Best Of Award of Excellence" designation from Wine Spectator for 19 consecutive years. The brunch is also easily one of the most extravagant in town.
Read our December 2019 article Feasts, Views & Mimosas: 6 Fancy Sunday Brunch Buffets to Indulge in.
For more information, visit haciendadelsol.com.
Elvira's Restaurant Tequila Cocina Vino
256 E. Congress St.
The tall glass windows show off the gorgeous ceiling lanterns and lights, but they also seal in the aroma of the complex moles. Come inside to try the traditional mole poblano, guajillo-spiced mole pipian rojo, and anise-scented mole xiqueño. Don't miss the Chile Poblano "Frida Kahlo" when it's in season.
Read our July 2019 article Must-have mole: 9 local spots serving the sensational sauce.
Keep up with Elvira's on Facebook.
Flying V Bar & Grill
7000 N. Resort Dr.
The fireplace and warm woods provide a cozy vibe that complements the comforting yet sophisticated dishes. Get a hold of the guacamoliere for some fresh guacamole prepared tableside.
For more information, visit loewshotels.com.
Harvest Restaurant
10355 N. La Cañada Dr.
The location features lovely scenic mountain views. Don't miss out on the house-made Saffron Turmeric Pasta or Braised Short Rib.
For more information, visit harvestov.com.
Kingfisher
2564 E. Grant Rd.
The bar is great for first dates but sit in the jazzy main dining room for the signature Kingfisher experience. Straightforward, well-executed American regional cuisine and seafood has maintained a loyal following since the restaurant's opening in 1993.
Chef Jim Murphy's no-fuss old-school talent has made him an icon among other local chefs.
Read our February 2019 article Kingfisher Still a Catch After 25 Years in Tucson.
For more information, visit kingfishertucson.com.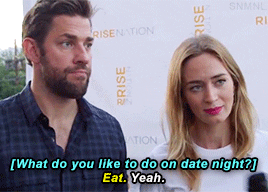 Le Rendez-vous
3844 E. Fort Lowell Rd.
For a classically French experience, order the Chateau Briand Bérnaise Sauce For 2 featuring roasted beef tenderloin with herbs de provence and béarnaise sauce.
Other French delicacies such as Escargots au Chablis and Soupe à l'Oignon Gratinée are also available as starters. You might want to peek at the menu ahead of time so you get a chance to practice the pronunciation on most of the items.
Read our July 2019 article With formal dining & a bistro, Le Rendez-vous makes French classics available to everyone.
For more information, visit rendezvoustucson.com.
Maynards Market & Kitchen
400 N. Toole Ave.
To enjoy a more contemporary approach on Old World cuisine, head into the dining room at Maynards. The Fresh Oysters, Scallops, and Parisian Gnocchi all highlight top-notch ingredients.
Read our December 2019 article Winter menu at Maynards features hearty ingredients & home-grown greens (PHOTOS).
For more information, visit maynardstucson.com.
Miraval Arizona Resort & Spa
5000 E. Vía Estancia Miraval
The resort is more New Age than fancy pants, but the Chef's Table dinner (known as Just Cook For Me Chef!) is one of the most sublime experiences you can treat someone to in Tucson. You're greeted with a pour of champagne as you arrive and the courses are divine. The experience requires advance reservations and three to four guests, so make it a double date.
For more information, visit miravalresorts.com.
The Parish
6453 N. Oracle Rd.
This southern-style fusion gastropub offers elevated favorites and comforting plates. The Parish balances comfort and sophistication (with a side of live music) effortlessly. The Baked Oysters Bleu and addictive Bacon Popcorn are just the beginning.
Read our October 2019 article Southern hospitality meets creative food, bev & ambience at The Parish.
For more information, visit theparishtucson.com.
Penca
50 E. Broadway Blvd.
The cuisine of Central Mexico is different from the Sonoran style Tucsonans are used to, making Penca a breath of fresh air on a night out.
Though tacos are available, take advantage of the intimate bar and dining room with a flight of mezcals and orders of stunning Robalo and Coles con Mole Chilhuacle. 
Read our November 2019 article 10 pretty pictures of Penca's new fall menu items.
For more information, visit pencarestaurante.com.
Primo
3800 W. Starr Pass Blvd.
The outstanding 100%-scratch Italian kitchen and stunning views of the Tucson Mountains are enough to charm any food lover and Tucson lover.
For more information, visit marriott.com.
PY Steakhouse
5655 W. Valencia Rd.
The Casino Del Sol Resort is a drive southwest, but it's worth it to enjoy the talent of executive chef Ryan Clark, chef de cuisine Roderick LeDesma, and sous chef Buddy Hopkins. The culinary team has the talent to cook unexpected items (such as a pig face) into something glamorous. The basted 12 oz. Top Sirloin with Jumbo Diver Scallops is a marvel.
Read our January 2020 article "Dinner with Chefs" Dining Series Returns to PY Steakhouse for 2020.
For more information, visit casinodelsol.com.
Reilly Craft Pizza & Drink
101 E. Pennington St.
Simple, expertly prepared Italian cuisine is on the menu at Reilly.
With cozy plates of Brussels Sprouts, wheat berry salad, Rigatoni pasta, and their Margherita pizza, it's difficult to choose just one—you'll have to order family style so you can try them all.
For more information, call (520) 882-5550 or visit reillypizza.com.
Senae Thai Bistro
63 E. Congress St.
Although Tucson has its fair share of Thai restaurants, chef Dee Buizer steps up the game at Senae Thai with hyper-local ingredients and a well-curated wine list. Many of the ingredients are grown within walking distance from the restaurant. The upstairs mezzanine offers seating with additional privacy.
For more information, visit senaethai.com.
Tanque Verde Ranch
14301 E. Speedway Blvd.
For one of the most stunning Tucson views, visit the Tanque Verde Ranch nestled in the Rincon Mountains adjacent to Saguaro National Park and Coronado National Forest.
The candle-lit private Chef Dinners feature six courses with wine pairings and are available with a reservation. The chefs are happy to chat about every course served, making it an interactive experience.
Read our January 2020 article Boots n Brews Craft Beer & Culinary Weekend at Tanque Verde Ranch.
For more information, visit tanqueverderanch.com.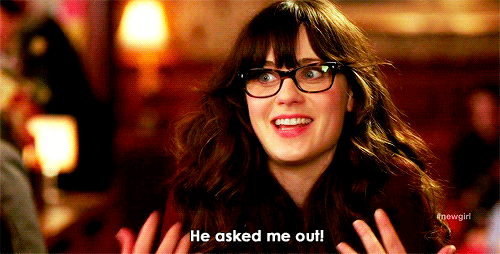 Tito & Pep
4122 E. Speedway Blvd.
Tito & Pep was ranked Tucson Foodie's 'Best Restaurant of 2018′ when it opened for good reason. From the mid-century aesthetic to the exceptional plates and flawless service, this is one restaurant that will impress.
Start with the creamy, well-seasoned Queso Fundito and Grilled Octopus, go for the Striped Bass or Grilled Lamp Chops next, and end with a silky Buttermilk Panna Cotta.
Read our December 2019 article Fancy these 9 photos of Tito & Pep's new fall dishes.
For more information, call (520) 207-0116 or visit titoandpep.com.
Tavolino Ristorante Italiano
2890 E. Skyline Dr.
Cuisine a la northern Italian grandmas stars at Tavolino. The fresh pastas and wood-fired pizzas are the main draws, but the Tuscan-style rotisserie meats are to die for.
Tavolino is also proud to feature wine produced by Chef Tenino's brother Paolo Tenino.
For more information, visit tavolinoristorante.com.
Vivace
6440 N. Campbell Ave.
Daniel Scordato's flagship restaurant Vivace earned a spot on OpenTable's 100 Most Scenic Restaurants in America list, so it's in good company. The panoramic mountain view is best during daylight, while the Tucson city lights twinkle at night. Do yourself a favor and make an advance reservation to ensure you get your favorite seat.
For more information, visit vivacetucson.com.
Wildflower
7037 N. Oracle Rd.
Fox Concepts' original restaurant opened over two decades ago and still impresses locals with simple plates and fresh ingredients.
Read our October 2018 article Fox Restaurant Concepts celebrates 20 years in Tucson.
For more information, visit foxrc.com/restaurants/wildflower-american-cuisine.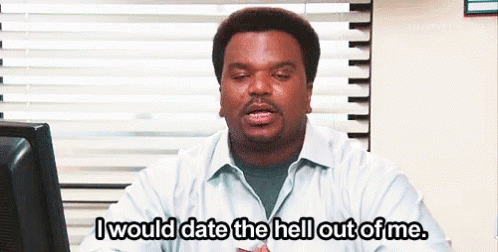 Wild Garlic Grill
2870 E. Skyline Dr. Ste 120
Wild Garlic Grill is still one of the busiest restaurants in town—don't forget to make a reservation.
Read our January 2018 article Nine on the Line: Chef Steven Schultz of Wild Garlic Grill.
For more information, visit wildgarlicgrill.com.
Where's your favorite romantic date spot in Tucson? Let us know in the comments.
[This article was originally written on October 28, 2016 and most recently updated on January 24, 2020. Kate Severino contributed to this article]