An unbe-leafable compilation of events happening this month.
The kids are getting pumped for Halloween, the Monsoon storms have brought a damper on the scorching temperatures, and your stomach is still growling like a monster.
All spooky things aside, there's a lot going on in the month of October if you're hoping for fun food-related activities.
Whether it's a festival full of delicious food, putting your creative thinking cap on or an event that shows your support for the community, you'll find something fun (and tasty) to do.
Click the event banner for more details
Under the title of each event listed below, we've created a banner. If you click on it, the event times and location will appear as well as the option to add it to your Google calendar (so you don't have to).
Get early notifications about upcoming events
Sign up for our newsletter and you'll keep up-to-date with events as they are announced.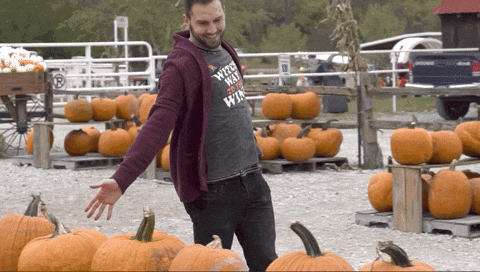 Monday, September 19 – Sunday, October 20
Oktober 2019 Lineup: Ready or not, beer we come
Every year, local bars, breweries, and restaurants treat us to a two- to three-week folk festival that runs from mid and late September to the beginning of October.
Can your lederhosen handle all of the shenanigans?
Whether you'd like to visit a specific place for your favorite beer or get a taste of more than one local brewery at the Trail Dust Town Oktoberfest, you've got plenty of options …read more.
Monday, September 30 – Sunday, October 13
FREE meals for kids at Pita Jungle
There's only one catch. Parents must purchase a meal for themselves first, make sure you're dining in, and then your kid can revel in all that is free for them.
Pita Jungle's Kids Menu is constantly evolving, so perhaps there's something new for Junior this season at either of the Tucson locations. One of the most recent additions is the Red Quinoa and Mahi Mahi …read more.
Thursday, October 3
7 Course Wine Dinner to support Breast Cancer Research
The resort's award-winning culinary team at CORE Kitchen & Wine Bar are the minds behind the dinner that's supporting the American Cancer Society's Making Strides Against Breast Cancer Walk.
The meal is going to be huge, too, with five glasses of wine from France.
A seat at the table is $250 per person and is limited to only 30 people …read more.
Saturday, October 5
Tater Tot Nacho Bar, Neon Signs & more for the Child Language Center celebration
For one, if you've never been to the Ignite Sign Art Museum here's a great reason to visit, but secondly, have you ever heard of a Tacho Bar?
The 2019 Iron Chef Tucson champion, Wendy Gauthier of Chef Chic, is serving up a tater tot nacho bar for those celebrating with The Child Language Center's anniversary …read more. 
Tuesday, October 8 – Sunday, October 20
"Dinner with Chefs" at PY Steakhouse: October Edition
This month, executive chef Ryan Clark is teaming up with the Bar Director of Little Rituals, Aaron DeFeo, and each of the three courses served will be paired with some of his favorite cocktails.
Tickets range from $75 to $125 per person, and you can call (520) 324-9350 to make reservations …read more. 
Friday, October 11
Watch "Hocus Pocus" with Molecular Munchies
What better way to wreak havoc during the month of October then to chow down on tasty cuisine from one of Tucson's craftier food trucks, and then allow the spooky nostalgia of "Hocus Pocus" complete your night?
The food truck is known for its burgers, but what would the trio of witches whip up from the depths of their cauldron? Perhaps the Cajun Kickin' Chicken with a side of Gnar Sauce could hit the spot …read more.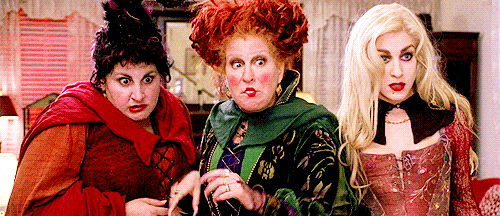 Friday, October 11 – Sunday, October 13
Tucson Meet Yourself 2019: Everything You Need to Know
"Presented by the Southwest Folklife Alliance, Tucson Meet Yourself brings over 200 folk artists, food vendors, and performers to downtown Tucson on Oct 11 – 13. The festival takes over several city blocks surrounding Jácome Plaza in front of the public library.
You'll see a lot of eating at Tucson Meet Yourself, jokingly called "Tucson Eat Yourself." Japanese takoyaki, pad thai prepared by Thai Buddhist monks, native Sonoran Desert foods of the Tohono O'odham, Russian pelmeni and borscht, Cuban "ropa vieja" and so much more …read more.
Friday, October 11 – Sunday, October 20
TENWEST Impact Festival: creating solutions for social, environmental, and economic impact
TENWEST is coming to Tucson and has over 100 unique events and experiences to share with you. You can expect exhibitions, talks, and interactive experiences, hear from national experts and local celebs, all with the goal of inspiring us to act and bring about change.
Whether you come for a day or for the full festival, you will leave enriched and empowered.
From general passports offering ten days of educational-, professional development, and entertainment experiences to all-inclusive access to the festival, including keynote luncheons and concerts, you have options.
Tickets range from $35 – $300 depending on the package you choose — get yours early!
Each day is themed. Here's a sneak peek of Monday, October 14, featuring food-related panels and presentations:
Monday, October 14
10 – 10:45 a.m.: Food as Culture
10 – 10:45 a.m.: Sonora Rising: A Story of Water, Bread, and Like in the Tucson Desert 
11 – 11:45 a.m.: Food Justice 
2 – 2:45 p.m.: Abundant Harvest Cooperative: What is it and how can you get involved? 
2 – 2:45 p.m.: Digital Health Innovations
3 – 3:45 p.m.: Food Waste Innovations
4 – 4:45 p.m.: Technology and Food 
The festival takes place at the Tucson Convention Center. Please note the location of the activity prior to arrival.
Saturday, October 12
Caps & Corks One Year Anniversary Party
The taproom is going to be expanded into a beer garden with special guests pouring your beer, live music, food trucks, and four different collaboration beer releases from four Arizona breweries.
One of the can releases is the Out of the Darkness by Flagstaff brewers Dark Sky Brewing Company.  It's a blend of three different barrel-aged stouts with splash of Firecreek Coffee and toasted coconut …read more.
Saturday, October 12 –
Sunday, October 13
Celebrate Food, Art & Music at Patagonia's Two-Day Fall Festival
The event is going to be loads of fun because there will be more than 125 artisans, a wine and beer garden, live music, entertaining activities, and some really great food, of course.
Admission is free to get into the Fall Festival, and you'll just pay as you go/weave in and out of the various scents from the vendors …read more.
Monday, October 14 – Sunday, November 10
Rare concoctions & collabs at Good Oak Bar's "Terrior on Tap"
Much like the previous installments, the celebration is a rare opportunity to meet with certain brewers, sample unique and local brews and then allow yourself to embrace native terroir at the Good Oak Bar.
In short, it's all about collaboration and experimentation.
Several brewers will be at the Good Oak Bar for a "Meet the Maker" appearance every Saturday during the bash. Pay attention to the following dates so that you can plan accordingly …read more.
Tuesday, October 15 – Tuesday, November 5
Food is Connected to Everything: Writing the Culinary Essay
The University of Arizona Poetry Center is hosting the "Food is Connected to Everything: Writing the Culinary Essay" workshop from Tuesday, October 15 – Tuesday, November 5.
The class occurs during a four-week period and you'll dive right into it as if you're peeking "through a culinary lens."
The class is $132 per person …read more.
Friday, October 18 – Sunday, October 20
Willcox Wine Country Fall Festival 2019
The annual event returns with a Wine Benefit Dinner and weekend-long festival. Expect 15 Arizona wineries and over 70 vendors, including food, fine arts, and entertainment at 155 N. Railroad Ave., Willcox, AZ, 85643.
The Railroad Park benefit dinner takes place from 6 – 9 p.m. on Friday, October 18. Tickets are $35 ($45 if you buy them at the door). The dinner includes an eight-flight wine tasting and entertainment by Courtney Cotter King.
The Wine Festival takes place from 11 a.m. – 5 p.m. from Saturday, October 19 – Sunday, October 20. Tickets range from $20 – $45 if you buy them in advance.
Come rain or shine, you don't want to miss this one!
Saturday, October 19
Spirited drinks, storytelling & music at Mad Hatter Tea Party
Everyone's encouraged to get decked out in their best "Wonderland" attire and settle in for a nice cup of tea with your favorite crew of friends and family. Although, it's not just tea at this party.
The Mad Hatter Tea Party will be dishing out four courses of spirited teas, delicious snacks to cure your appetite, enchanted storytelling, and music.
Seats are $35 per person …read more.
Sunday, October 20
Spooktacular Four-Course Dinner with Brunch Babes at Hotel Congress
Whether you're dressed up in festive attire or plan on showing up in your Sunday's best, you're being treated with a splendid meal — no tricks.
You're going to be treated to a special champagne toast, family-style appetizers, a choice of a soup or salad, entree, dessert, and two Halloween-themed signature cocktails or wine.
Seats are $88 per person and that does include tax and gratuity …read more.
Saturday, October 26
Get fired up for the 24th annual Tucson Firefighters Chili Cook-Off
The members of the Tucson Firefighters Association will be using their personal and perhaps "secret" recipes to cook up a variety of homemade chili.
Plus, being that the event is days away from Halloween, you can expect to see themed chili booths and plenty of creative costumes.
The event is free for all to attend …read more.
Halloween Bar Crawl takes you on a spooky trip downtown
The fun begins at Playground Bar & Lounge, which is where you'll receive your "crawl map" and your first bite or sip of the evening. You'll then travel to Zen Rock, Cobra Arcade, and possibly some other spots that haven't been confirmed just yet.
By 10 p.m., the crawl desists, but there's an after party at Zen Rock until midnight.
For more information, visit crawlwith.us. 
Sunday, October 27
Grapes to Glass Wine Festival at Maynards Market & Kitchen
Each of the wineries will be pouring a red and a white wine tastings from their portfolio and then selling bottles to take home. Maynards Market and Kitchen will also be handing out special discounts all day on local wines.
Plus, there's going to be some great food. Executive Chef Brian Smith will be putting together special food items using ingredients from local purveyors.
Tickets are $20 per person.
All season
Fall Pumpkin Celebration & family activities at Apple Annie's
Apple Annie's is fantastic destination for the whole family. Family-friendly activities this fall include pumpkin picking, apple picking, photo opportunities and fun in the sunflower patch and corn maze, and delicious eats to munch on — think apple cider donuts and homemade apple pie. Mmm.
Stay tuned for Halloween party updates!