Brunch cocktails optional but encouraged.
Weekends are for late-morning brunch on a patio in the shade, with your dog at snoozing at your feet, while laughing with your friends.
They are for cozy dishes or light bites and breakfast cocktails.
Whether you like to start your day with a dish that's savory — with or without eggs — or sweet, we have options for you to indulge in.
View our guide to brunch plates in Tucson (and bonus articles linked below for those who run solely on caffeine, need a cheap breakfast, hangover cure, or something that screams health).
Savory options
Brunch with eggs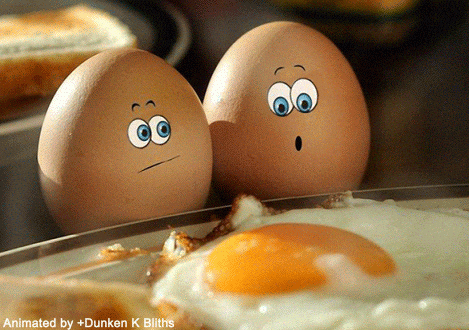 Huevos Rancheros at 5 Points Market and Restaurant
756 S. Stone Ave.
A corn tortilla is buried beneath layers of pinto beans, over medium eggs, sharp white cheddar, and a pool of piquant house ranchero. Top that with pico de gallo, slivers of perfectly ripe avocado, and a smattering of cilantro-serrano pesto for a taste sensation.
It's well-balanced and satisfying, leaving no room for a slice of one of their beautifully decorated cakes. Best paired with an exotic iced tea — Lil' Dickens is my go-to — or cold brew. Read more…
Breakfast Salad at Agustin Kitchen
100 S. Avenida del Convento, Ste.150
This one is for those of you who crave all the flavors of a breakfast sammie without the heft of the bread.
The Breakfast Salad at Agustin Kitchen features a bed of organic greens tossed in a light tomato and bacon dressing and is topped with a local farm-fresh poached egg and roasted peppers. Read more…
Vegetarian Omelette at Arizona Inn
2200 E. Elm St.
The Vegetarian Omelette at Arizona Inn is a simple American-style omelette featuring melted havarti and fresh spinach and tomatoes, topped with a large fan of creamy avocado. The tangy, garlicky tomatoes burst with flavor and the house potatoes are tender and delicious.
Save the sweet treat for last — their vibrant house-made marmalade. Read more…
Blue Willow Special at Blue Willow
2616 N. Campbell Ave.
Eating at Blue Willow genuinely makes you feel at home, especially with the cozy fireplace.
Although the bakery is gaining popularity, they're most known for their breakfast and brunch.
The Blue Willow Special is first on the menu. It features three eggs scrambled with shredded chicken, diced hatch green chiles, tomatoes, and chopped corn tortillas. Cheddar cheese, salsa, and sour cream generously top the dish and, incase you thought that was all, it is served with home-style potatoes or pinto beans and toast. Phew, you better make room in your stomach before you visit.
If you're looking for something that you don't have to share, try the French Toast, another stand-out item.
My Cousin Benny at Bottega Michelangelo
420 W. Magee Rd.
The Italian interpretation of the brunch staple features cauliflower cakes, crispy pancetta, avocado, poached cage-free eggs, lemon hollandaise, and potato hash.
If you're not feeling a mimosa and can appreciate bitters, check out the Fernetaboutit with Fernet-Branca, Borghetti espresso liqueur, and half-and-half. Read more…
Chilaquiles at Cafe a la C'Art
150 N. Main Ave.
What if I told you there was a socially acceptable way to eat chips and salsa for breakfast?
At Cafe a la C'Art, the tortilla chips are covered with a Hatch red chile sauce and topped with two eggs, avocado, cheddar, jack cheese, and calabacitas. Read more…
Cacio e Pepe at Commoner & Co.
6960 E. Sunrise Dr.
How do you like your eggs? Pasta-fied is the correct answer here.
Even though Commoner is not an Italian restaurant by any means, they've always been home to house-made pasta dishes. And with their new executive chef Drew Jawors at the helm, we have our pasta forks ready.
Add an over-easy egg (or smoked salmon) to their simple cacio e pepe—you'll be twirling pecorino-coated bucatini, cooing with each bite. Read more…
Cast Iron Baked Eggs at Cup Cafe
311 E. Congress St.
Cast iron skillets serve as the ultimate presentation for comforting dishes.
The Cast Iron Baked Eggs features a skillet filled with two poached eggs, ham, leeks, shallots, Gruyere cheese, cream, and fines herbes with a side of Hotel potatoes and toast. Read more…
Breakfast Flatbread at the Dutch Eatery & Refuge
943 E. University Blvd.
Toast, English muffins, and bagels get all the breakfast bread love, but flatbread deserves some attention too.
At The Dutch Eatery & Refuge, their Breakfast Flatbread is loaded with avocado, smoked salmon, herbed cheese, and a fried egg. And they have a killer breakfast happy hour for you to take advantage of. Read more…
Eggs Provençal at Ghini's French Caffe
1803 E. Prince Rd.
The Eggs Provençal features locally sourced tomatoes, fresh garlic, thyme, and farm fresh eggs. Although the dish comes with toast (freshly baked by the owner's father next door at La Baguette), get the hashbrowns — crispy potatoes in butter (yes, please).
Truthfully, the dish is perfectly balanced and seasoned, but the rich butter-basted eggs star. Read more…
The Godfather Benedict at Nook
1 E. Congress St.
Since the oldest-known recipe for the Eggs Benedict has been around for over a century now, chefs have been adding their own regional and personal twists to the dish.
At downtown restaurant Nook, the Godfather Benedict swaps out the Canadian bacon for prosciutto. Their interpretation also adds arugula and balsamic drizzle for a bit of bitter and sweet tang to balance out the rich hollandaise. Read more…
Had enough of Bennys? Try this.
Nook hits the ball out of the park with their Hanger Steak and Eggs. The dish features smoked chimichurri, a smashed hash, and two eggs.
Here's the thing that makes this a true masterpiece: their tangy, smoked red chimichurri. This sauce keeps "bland" from touching the plate. Read more…
Cornmeal Crusted Soft Shell Crab at The Parish
6453 N. Oracle Rd.
The Cornmeal Crusted Soft Shell Crab features a crunchy, fried soft-shell crab, fried green tomato, caramelized onion, green chorizo, smoked Anaheim pepper aioli, baby arugula, and a sunny egg sandwiched between two English muffin halves.
Pair it with the Parish Bloody Mary and add a dash of the house-fermented hot sauce. Read more…
Breakfast Poke at TallBoys
600 N. Fourth Ave.
Eggs and bacon might be all Ron Swanson needs, but you might consider venturing into uncharted territory at TallBoys.
If you don't mind fish for breakfast, then you must check out the Breakfast Poke at TallBoys. A bowl of white rice is topped with raw salmon, nori, pickled ginger, cucumbers, radish, pickled onions, carrots, a sunny side up egg, and avocado. Read more...
Tamal Breakfast Plate at Time Market
444 E. University Blvd.
The entire experience at Time Market is memorable. The fresh flowers and local produce that greet you as you enter, the smell of roasted coffee, large pizzas being pulled out of the wood-fire oven, and those baked goods at the check out.
Grab yourself a drink while you peruse the breakfast menu. There are no misses here, but if you're feeling hungry, get the Tamal Breakfast Plate. It features a pan-fried house tamal, poached egg, green chile, avocado, cheddar, queso fresco, cherry tomatoes, salsa, cilantro, and green onion — aka mouthfuls of goodness.
Another favorite is their Toad in the Hole —house brioche roll toasted with an egg and crispy herb potatoes — for just $5.
Breakfast Pizza at Zona 78
7301 E. Tanque Verde Rd.
Eggs and bacon on a pizza on a weekend morning counts as brunch.
This wood-fired pizza is topped with mozzarella, Yukon potatoes, green bell pepper, bacon, fresh arugula, and three over-easy eggs with a drizzle of Sriracha. Read more…
Brunch without eggs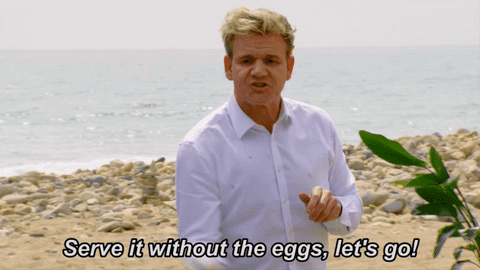 Gorditas at Fonda La Hermanita
198 W. Cushing St.
Newly opened Mexican cafe Fonda La Hermanita is a peaceful spot to enjoy an early morning. Meet some friends or bring your pup along and try their Gorditas, filled with your choice of protein, lightly dressed baby greens, crumbled queso fresco, black bean fresco, and pickled red onion. Pair it with a delicious agua fresca and/or cafe au lait.
Avo Toast at Goodness Fresh Food and Juice Bar
2502 N. Campbell Ave.
The Avo Toast (under ten bucks) is on their breakfast menu, which means that it's served all day — lucky us!
Smears of smashed avocado top crispy slices of toasted sourdough, tasty enough to be eaten on its own. The toast is then sprinkled with pickled onion, heirloom tomato, goat cheese, and baby sprouts. You have the option to go vegan and omit the cheese or change it up — I personally love the feta.
Don't stop there. If you're feeling (extra) hungry, pair the meal with one of their smoothies. Hot Tropic is a go-to with pineapple, mango, and banana flavors shining through.
Chorizo Con Papas Tacos at Seis Kitchen
130 S. Avenida del Convento Ste. 100 • 1765 E. River Rd.
Seis covers the breakfast spectrum with burritos, plates, tortas, and tacos.
Although Seis offers three types of breakfast tacos, our favorite is easily the Chorizo con Papas Tacos. Each order includes three handmade corn tortillas topped with house-made chorizo, crispy potatoes, caramelized onion, Sriracha, queso fresco, red onion, chipotle crema, and cilantro. Read more…
Dim Sum at Sushi Lounge
4802 S. Sixth Ave.
Mimosa brunches aren't big in China, but tea brunch is. It's called dim sum.
Most popular in Cantonese regions, dim sum features a variety of bite-sized food such as dumplings, buns, chicken feet, and dessert.
Sushi Lounge on the south side still has our favorite dim sum thanks to its made-to-order freshness. Grab a group of friends, order a pot of tea, and order whatever looks tasty.
Three Sisters Burrito at Welcome Diner
902 E. Broadway Blvd.
Head to Welcome Diner on Broadway for brunch… with a friend.
The Three Sisters Burrito, a must-try brunch menu item, is nothing short of monstrous.
The vegan dish is stuffed with tempura-battered squash, local Tepary beans, roasted corn, and smoked pecan "cheese" in a tortilla far too big for one person to manage – hence the friend. Read more…
Wings and Waffles at Sonoran Brunch Company
1060 S. Kolb Rd.
Sonoran Brunch Company tickles the line between sweet and savory with a combination of Sonoran-fried chicken wings and hot honey on a sweet corn waffle.
Keep up with Sonoran Brunch Company on Facebook.
Sweet brunch treats
Sweets for breakfast is a-okay — it is the weekend after all. If you're feeling crepes, fluffy pancakes, a glazed dish or buttery pastry… treat yourself to dessert for breakfast, we've all done it.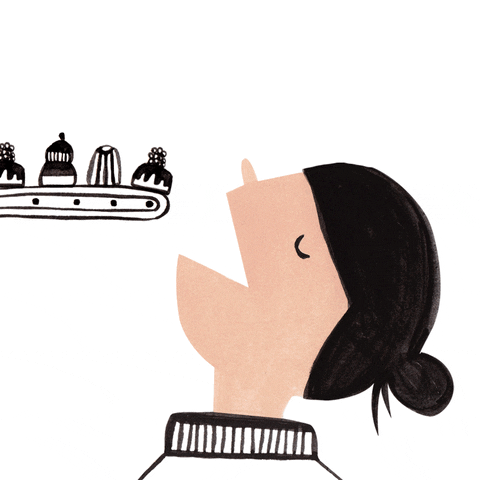 Tall Stack of Pancakes at The B Line
621 N. Fourth Ave.
The pancakes are deceptive by name — they are, in fact, a combination of a crepe and pancake. These thinner "crepe-like cakes" are served with pecan butter and pure maple syrup.
The spongy stack soaks up the rich maple syrup and can be enjoyed as is, but the real star is that nutty pecan butter. I'd bathe in it if I could.
Need a good drink pairing? Try a classic mimosa or chai latte — both solid choices. Read more…
Snickerdoodle Pancake at Baja Cafe
7002 E. Broadway Blvd. • 2970 N. Campbell Ave. • 3930 W. Ina Rd. Ste. 322.
With treats ranging from horchata lattes to churro ice cream sundaes, Tucson loves cinnamon sugar. At Baja Cafe, the Snickerdoodle Pancake is the star. Read more…
Ricotta-filled Crêpes at Feast
3719 E. Speedway Blvd.
Sometimes brunch means dessert for breakfast.
The three perfectly cooked crepes were folded around the rich, slightly sweet cheese. This is a grown-up crepe. It's neither too sweet nor too heavy. The cardamom sautéed pears – with their hint of lemon zest – helped to sweeten the dish with a fruity spice. Read more...
Morning Buns at Le Buzz Caffe
9121 E. Tanque Verde Rd.
Stepping through the door at Le Buzz is like stepping into a coffee shop in Europe, with a gleaming pastry case and the smell of roasting beans in the air.
While we all mourn the recent removal of the Housemade Chorizo Potato Hash with 2 Poached Eggs from the weekend menu, there are still countless delicious options to choose from.
The Morning Buns — a swirled roll of puffy, buttery dough — are a customer favorite, as is the House Cookie, stuffed with Heath bar, chocolate chips, pecans, and oatmeal. You simply can't leave without a Le Buzz cookie. Read more…
Cast-iron Pancake at Maynards Kitchen
400 N. Toole Ave.
If you're trying to maintain a low-carb diet, this is not for you. 😉
This perfect Cast-Iron Pancake at Maynards Kitchen comes hot, hot, hot with warm strawberry house made syrup. It's two-parts Dutch Baby to one-part griddle cake and all-parts yummy. Read more…
Hotcakes de Elote at Penca
50 E. Broadway Blvd.
Served only on weekends from 8 a.m. – 3 p.m., brunch has hit this downtown menu. With rich and decadent options, such as Huevos Verde and Lonche de Pancita, it's hard to know where to begin.
Smack bang in the middle, the Hotcakes de Elote made us pause—an unusual take on a favorite food item, with a nod to Sonora. They're topped with braised agave syrup and berries for a sinfully sweet indulgence. Smart choice indeed. The real question begs, will you go short or tall stack when ordering the corn pancakes? (The correct answer would be tall unless you're investigating the rest of their new menu).
Chicken & Toast at Prep & Pastry
2660 N. Campbell Ave. • 6450 E. Grant Rd.
Prep & Pastry is one of the busiest brunch restaurants in town. And for good reason. Doors open from 7 a.m. and close at 3 p.m. If there's a wait, grab a cup of coffee, order a Bloody Mary, and catch up with a friend.
When you get to your table, order the Fried Chicken & Toast. Sometimes, brunch calls for something warm, plump, rich, complex, and heavy. This is it! If you're wanting something light, however, try their Avo & Herb Toast.
The Fried Chicken & Toast features beautifully breaded fried chicken alongside thickly sliced rosemary brioche french toast. You can drown it all in syrup or dip into the blueberry reduction. Or both! We do both.
Other menu favorites include Prep's Breakfast Sammie, Cast Iron Duck Confit, and assorted pastries.
Freshly-baked Scones at Raging Sage Coffee Roasters
2458 N. Campbell Ave.
If you're looking for something to nibble on with your coffee, Raging Sage also offers a curated selection of house-made pastries, cakes, and baked goods.
However, the real superstars of the bakery case are undoubtedly the scones. "Everybody comes in for the scones," said Fabijanic. Try the Toasted Almond Scone, topped with boysenberry jam (and don't miss out on the savory options). Read more…
For other fabulous scone options, check out Great Scot! 13 Legit Spots for Scones in Tucson.
Churro French Toast at Tito & Pep
4122 E. Speedway Blvd.
If you think we've been talking about Tito & Pep too much lately, you're probably right. But they've impressed us consistently since opening half a year ago.
While 'churro' is used liberally on menus as an adjective for something with cinnamon sugar, Tito & Pep's Churro French Toast lives up to its name with a satisfying fried churro crunch as well. The roasted ripe mango adds and whipped cream complements the richness and sweetness while adding subtle lightness. Read more…
Have a favorite brunch dish that wasn't mentioned in the article? Let us know in the comments.
Wanting something more?
Feeling like something fancy?
Check out Feasts, Views & Mimosas: 6 Fancy Sunday Brunch Buffets.
Looking for a healthy breakfast-on-the-go option?
Check out 8 of Our Favorite Local Spots for Smoothies.
Needing cheap breakfast options for an earlier start?
Check out Under five bucks: 14 egg-ceptional breakfast specials in Tucson or our guide to 32 Essential Tucson Breakfast Diners.
Run on caffeine and are on a liquid diet?
Check out Ultimate Coffee Guide: 14 Roasters in Tucson to Froth Over.
Just in it for the brunch drinks?
Check out 15 Bloody Marys for When You're Bloody Hungover.